Roof Lantern Installation, Ferndown
Our installation team has been busy installing this roof lantern at a property in Ferndown. If you'd like to discuss a new roof lantern or another double glazing product, contact our team today on 01962 840 780.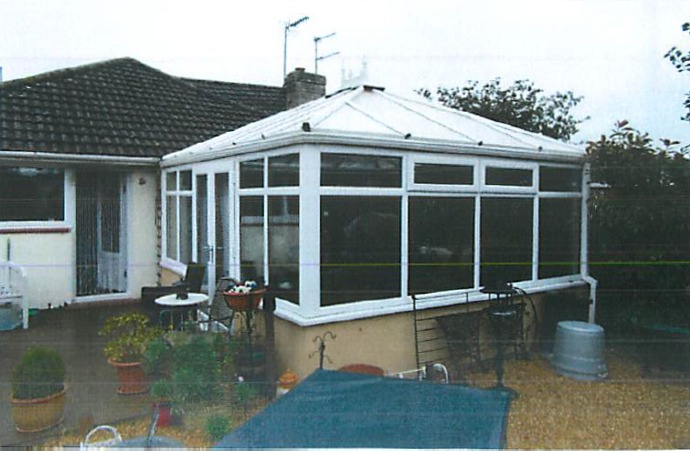 Lighting Up Your Ferndown Home
This Ferndown customer contacted County Windows to replace their existing uPVC conservatory roof (pictured) with a Skypod Roof Lantern. We did this through putting a new rubber roof on the conservatory, plastering the inside ceiling and adding a soffit board.
By getting this installed at their property, the customer will enjoy a more spacious feel to their home, with the light adding volume and height to the conservatory. Our roof lanterns are specifically tailored to cope with the Ferndown weather, in particular, the wind and rainfall loads in the areas.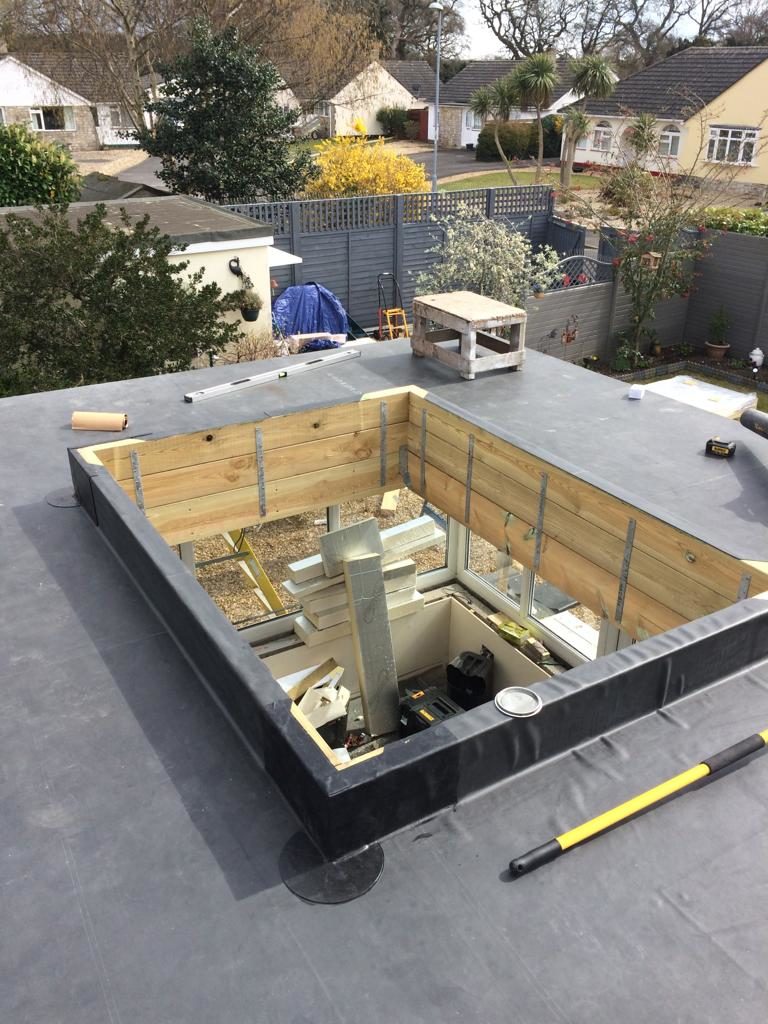 Thermally Efficient
The thermal efficiency of this Ferndown home won't be compromised following the installation of this roof lantern. The lantern will help to enhance the thermal efficiency of this home. The uPVC profile of the frame will break down or trap in pockets of warm air, keeping this home at a comfortable temperature year-round.
The glass within the roof will allow for the sun to shine into this conservatory, helping to provide more natural heat. In the long-term, this customer may find they rely less on their central heating, saving them money on their energy bills.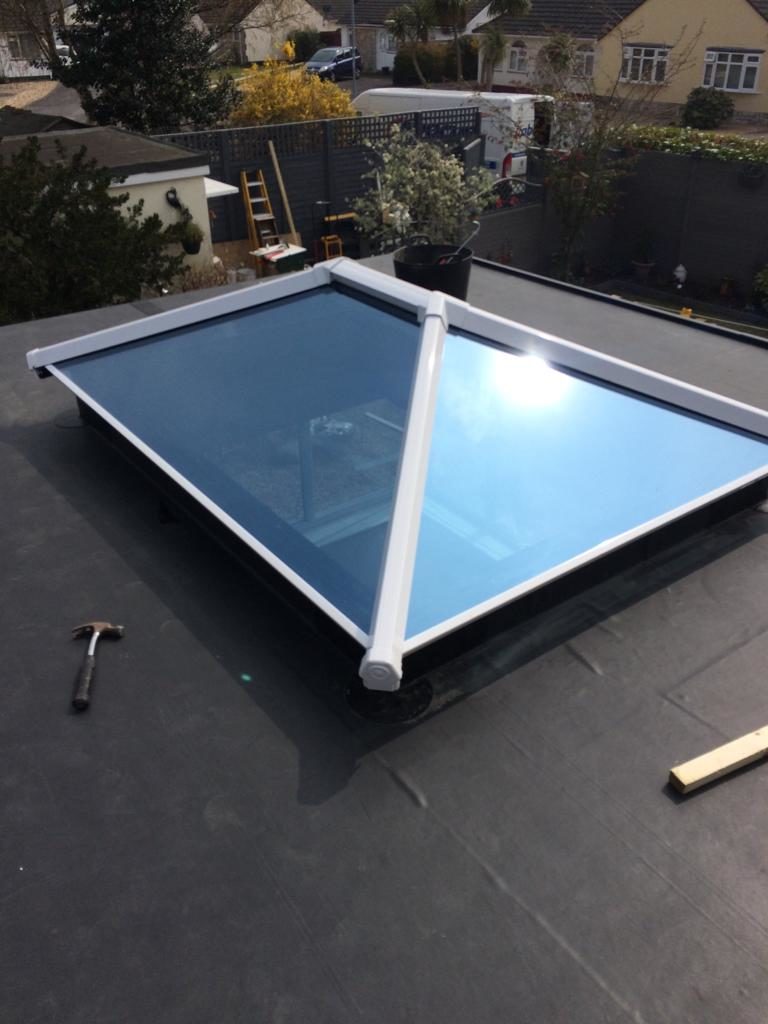 Suited to the Customer's Needs
One reason why this customer chose County for a new roof lantern is the fact they could decide how it looked. The skylight is available in several different colours, letting you get the right fit for your home. This customer chose a white bar to match the rest of their conservatory.
It's not just the colour of the bar that can be customised. The roof lantern comes with different glass colours, such as Clear, Blue, Neutral, Bronze and Aqua. This customer has chosen Blue for their lantern.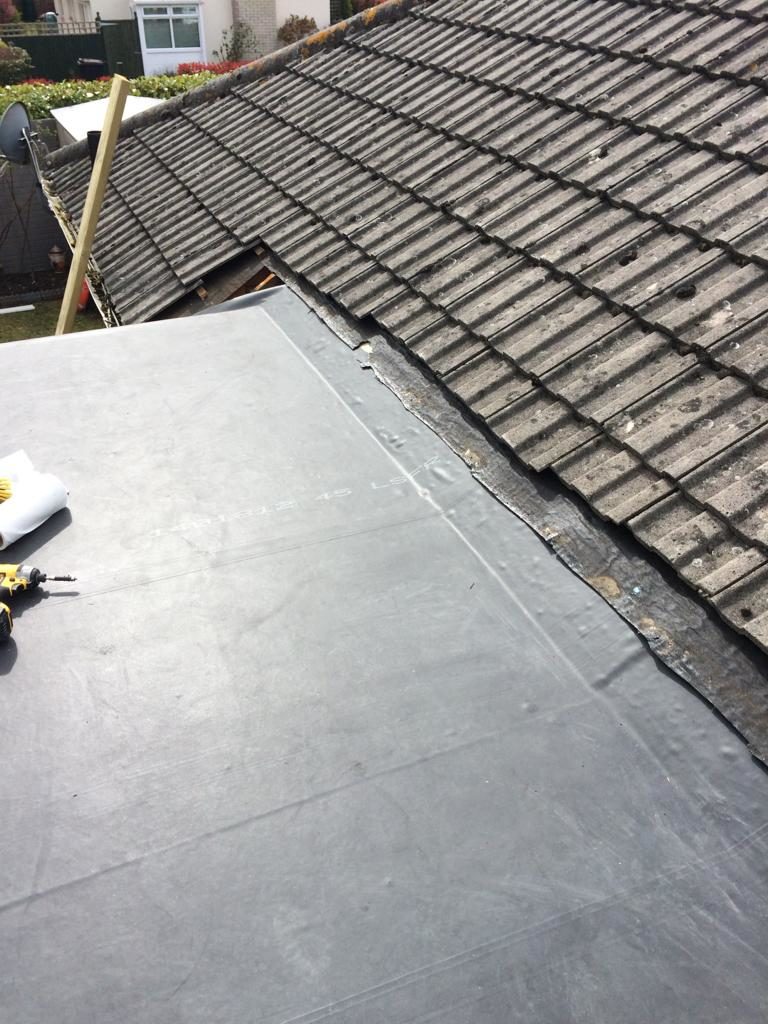 Soffit Board
The new soffit board will do more than ensure this Ferndown conservatory looks good. The board acts as a ventilated feature, preventing damp from building up underneath the roofline, which could cause rot and compromise the structural integrity of the roof.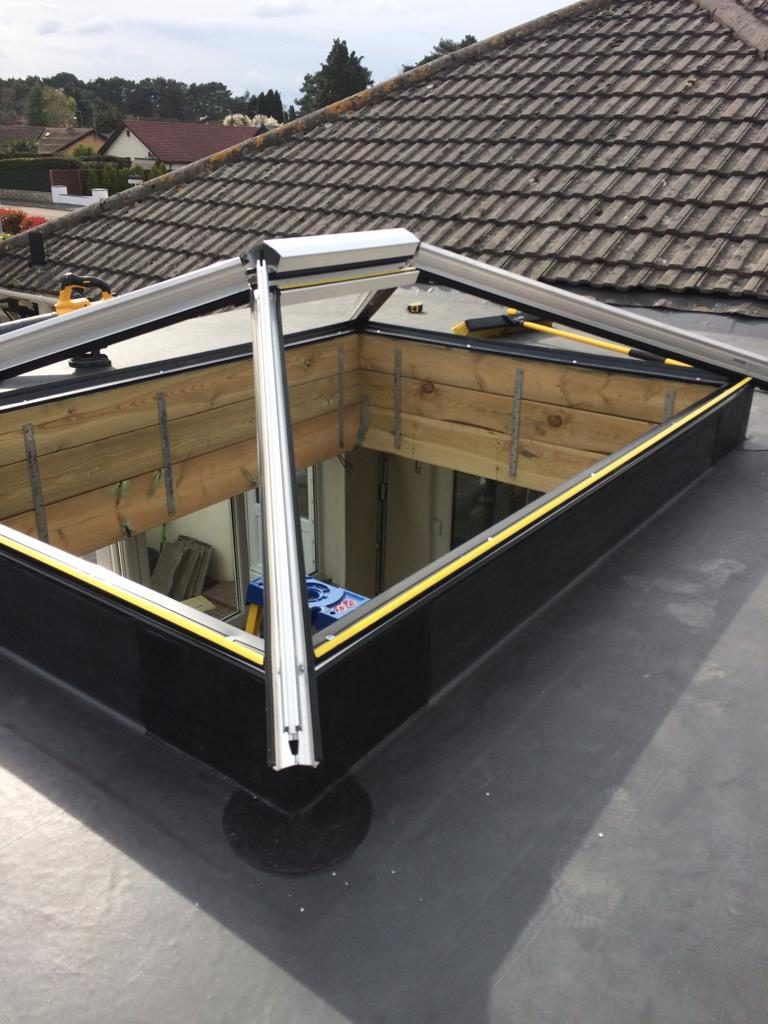 Quality Guaranteed
When buying a new roof lantern for your Ferndown home, you want to be certain it is a worthwhile investment.
With this in mind, all our double glazing products are accompanied by a comprehensive 10-year insurance-backed guarantee.
Not only does this ensure your door will stand the test of time, but you can enjoy the peace of mind that comes with better quality.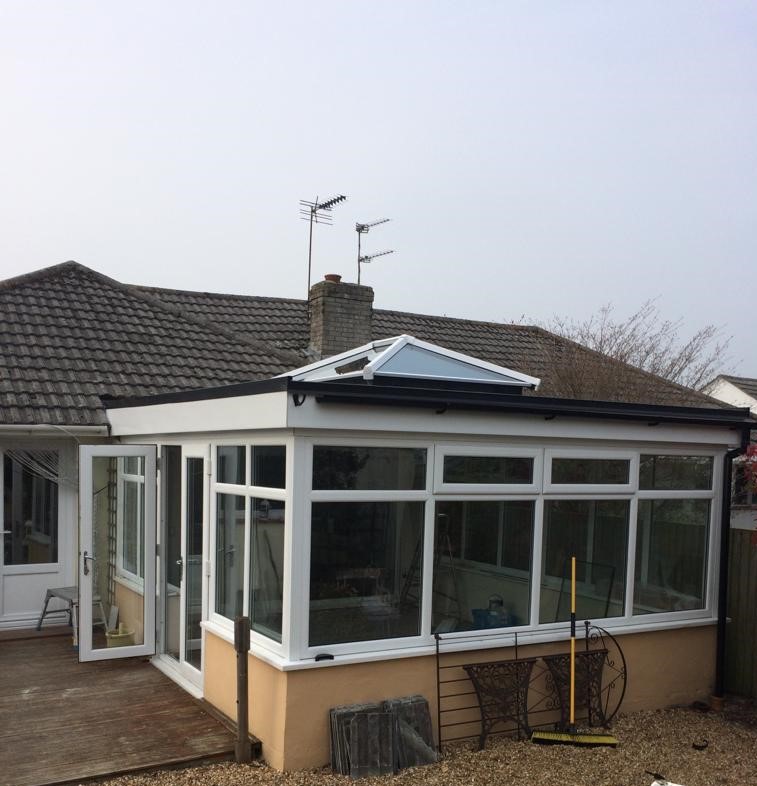 Roof Lantern Prices Ferndown
If you've been inspired to get a roof lantern installed at your Ferndown home or you would like to discuss a double glazing product, then get in contact today. Our team can be contacted on 01962 840 780 or you can fill out our contact form.
For those who already know what colour roof lantern they want, why fill out our online quote or contact a member of our team to receive a bespoke estimate.

We have two showrooms where you can view our excellent product range. Our nearest to Ferndown is in Bournemouth and located at 171 New Road, West Parley, Dorset, BH22 8ED.
Tags: Double Glazing, Ferndown, Roof Lantern, uPVC