Reasons to Improve the Roofline of my Home
Our roofline range provides the best protection to your home from water damage. Roofline products, such as fascias, soffits and guttering are integral parts of any home, helping to carry water away to maintain the quality of your property.
If a roofline is not maintained correctly, it can cause costly problems for your home. Damp and mould can become issues because of a faulty roofline. Here are some of the common questions people have about their roofline.
County Windows installs its range of quality roofline products across Winchester, Dorset, Surrey, East Sussex & Wiltshire. Despite being based in Winchester and West Parley, we install across Kings Worthy, Southampton, Alresford, Bishop's Waltham, Cheriton, Hambledon, Petersfield, Ringwood, Romsey, Bournemouth, Dorchester, Ferndown, Poole, Wimborne, Winton and the surrounding areas.
Can a Blocked Gutter Damage my Home?
A faulty roofline can cause damage to your home. The job of guttering is to redirect water away from your property. When the guttering is blocked, the water will find the quickest way to escape.
Your home can be damaged by water running down external walls. Guttering is one of the most essential features of a fully-functioning roofline. It's necessary to make sure you're fitted out with products which won't fail you.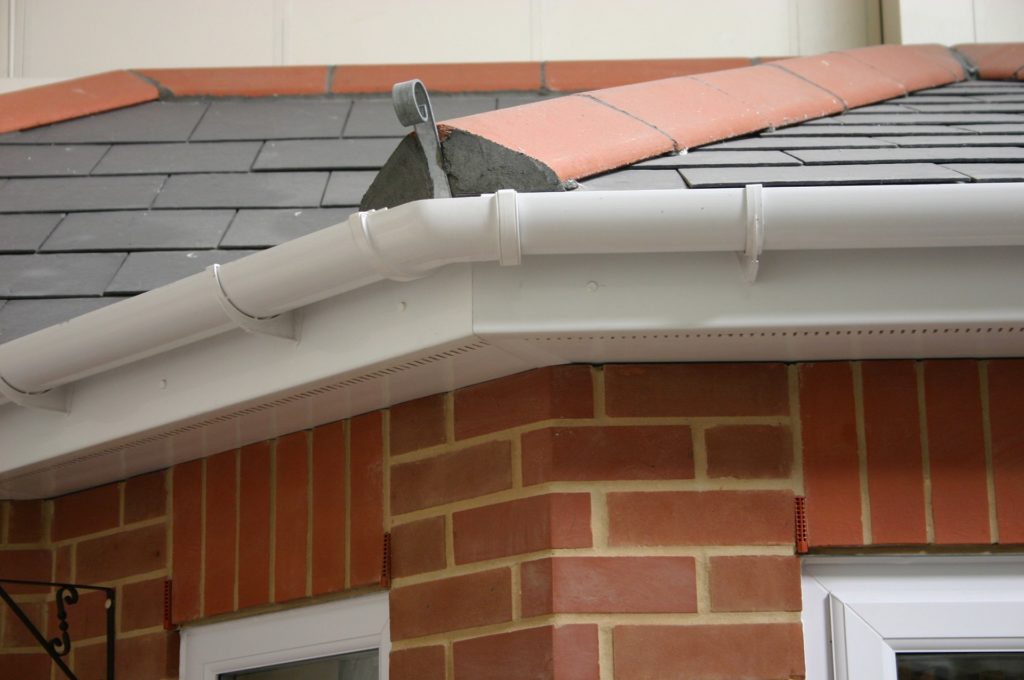 What are the Dangers of Damp and Water Damage?
If a roofline fails and water runs down external walls, it can cause costly problems. This can include water ingress, plaster-blowing, damp and mould. A modern roofline should protect your home from needing these expensive repairs.
What Can Go Wrong With Fascias?
Fascias are a part of your roofline which works with your guttering to protect your home. If your guttering gets blocked, the water can seep into the fascias.
Wooden fascias can rot, which will mean that they need to be replaced. If they are not replaced, they can damage the functionality of the roofline as a whole.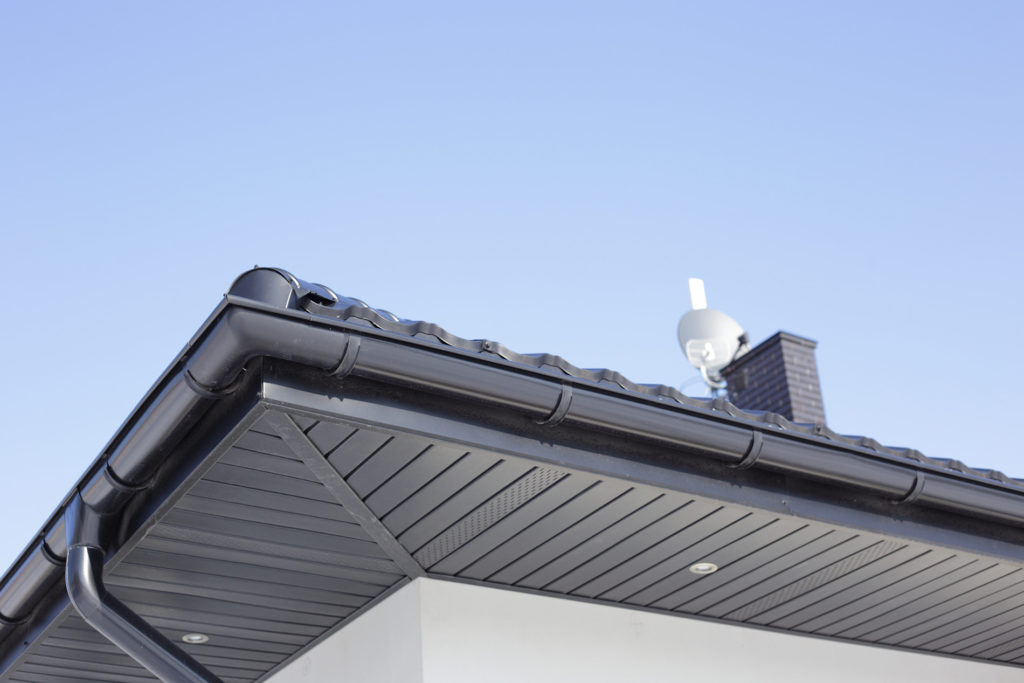 What are Hedgehogs and Gutter Guards?
Hedgehogs are brushes made out of plastic bristles which help to protect gutters from clogging. Gutter guards are used for a similar purpose. They sit in your gutter and have small holes in them, allowing water to flow while blocking debris.
Even if you have these additions, your guttering will still need to be cleaned out frequently. It is important to maintain your roofline in order to protect your home correctly.
Fascias, Soffits and Guttering Prices Hampshire, Dorset, Surrey, East Sussex & Wiltshire
At County Windows, we have a full range of roofline products. Our premium grade uPVC will protect your home from the changeable elements. They are designed not to fade or warp, even after prolonged exposure to the weather.
Not only will they perform well over time but they will continue to look fresh and modern. Our products come with a 10-year comprehensive insurance-backed guarantee. There's no need to worry about installation as our experts make this process hassle-free for you.
If you'd like to discuss a roofline installation in your home, then get in touch today. You can call us on 01962 840 780 or fill out our online contact form.
For those who know what roofline products they need, get a bespoke quote. Just enter a few details to receive a free estimate with no obligation to book.
Tags: double glazing winchester, roofline, roofline winchester