8 Ways to Tell if You Need Replacement Windows
How do you know if it's time to change the windows in your home? County Windows have listed 8 reasons to help you understand if it might be time for you to get replacement windows.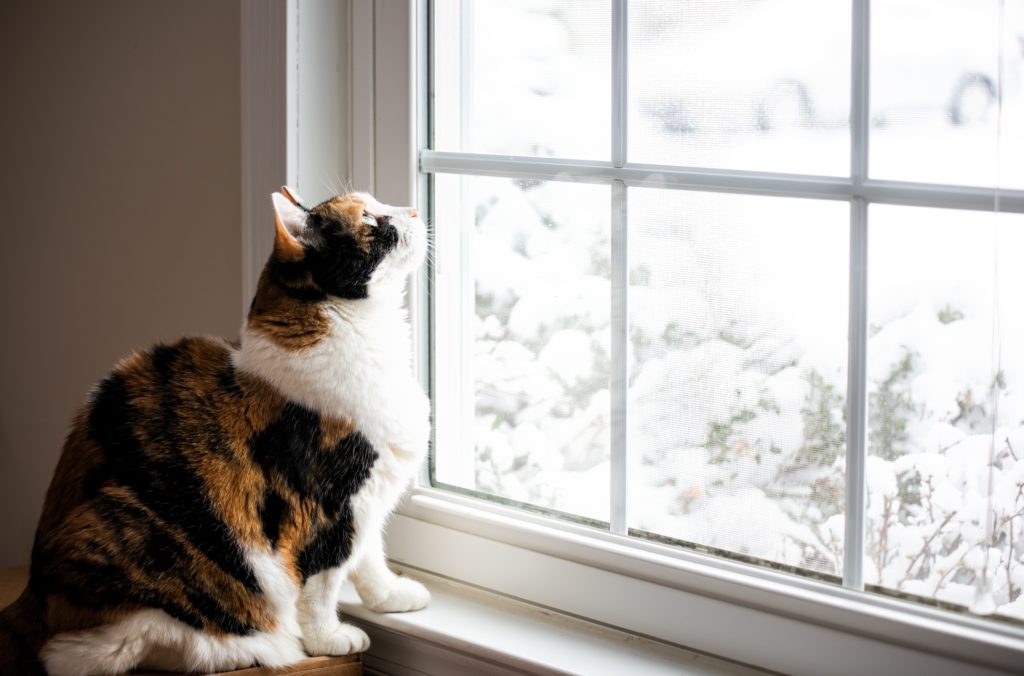 1. Do I need double glazing to replace my single glazing?
Does your home feel cold in the winter or too hot in the summer? If the answer is yes, this is often because your windows are single glazed. Single glazing is standard in more traditional buildings such as houses in conservation areas and older properties. Single glazing only has one pane and therefore doesn't have the insulation barrier between the two panes that double glazing has. If the temperature in your house isn't comfortable, then it's time to replace your windows.
2. Are my windows worn out?
If your wooden windows are starting to break down and rot and a new coat of paint will no longer cover their sins, or your double glazing is not keeping your home warm anymore, then these are signs you need to replace them.
Wooden windows are hard work to maintain and require sanding and a regular coat of paint to keep out the water. Rot may set in as time passes, and the panes may move to allow cold air and water in.
Older uPVC windows often begin to fail to keep the cold air out in the window. The seals may break down, or the frames may have become warped, and they begin to leak. Early uPVC windows are also easily recognisable as they discolour over time. The glass may also blow and no longer keep the cold out and the warmth inside. Worn out windows are a good indication that it's time to replace your windows.
3. Are your windows difficult to open and close?
In an emergency, could you open your windows and escape? The thought may never have even crossed your mind, but a clear escape route is vital in an emergency.
Old timber windows can become challenging to open if the wood has expanded due to rain, or they may not open as they are painted shut! In the case of uPVC windows, they may have warped and jammed shut, or the hinges may no longer support the window's weight, so they are stuck shut. Keys may have also gone missing over time, and the windows may be locked shut.
Occasionally subsidence can cause windows to jam shut because the frame no longer fits properly in the hole. In any of these cases, a new timber, aluminium or uPVC window will solve the problem.
4. Are your energy bills too high?
High energy bills are a red flag to any homeowner and often point to windows allowing heat to escape. The more heat escapes, the more the central heating is used to compensate, and conversely, in the summer, the greater the need for air conditioning. Older windows may not be double glazed, and single glazed windows are far more vulnerable to significant heat transfer.
A good test of how well your windows insulate the house is to stand next to a window, and if the air feels cooler by the window than the rest of the room, they are allowing the warm air to escape. Drafts occur because of gaps in the window frame, cracks in the glazing or gaps between the glazing and structure, and when windows no longer fit tightly in the walls. Replace your windows, reduce your bills!
5. Can you hear the noise through your windows?
Single pane and older double glazing are not as effective as more modern windows at reducing sound transfer. Noise is very noticeable when a house stands next to a busy main road. If you stand by a closed window and hear the noise from outside, replacement windows will help restore peace and quiet.
6. Can you feel a draft coming through your window?
A common reason that prompts customers to look for new windows is the feeling of a chilly draft coming through their windows. Drafty windows increase our energy bills. Drafts also result because of windows not closing correctly, worn out seals or locking mechanisms, cracked panes, warped frames or rotting wooden windows.
Modern windows are significantly more energy-efficient, so upgrading to energy-efficient windows can save as much as £500 a year on household bills. Thermally efficient windows have at least double glazing and have insulating Argon gas sealed between the low emissivity glass panes. Make your home more comfortable and replace those windows!
7. Do you have condensation in between your window panes?
When seals deteriorate in an old window unit, condensation often collects inside them because the cold air outside comes in contact with the house's warm air, resulting in water droplets forming on the glass. When condensation forms, it not only looks unsightly but also can reduce the amount of light able to enter your home.
Condensation on the inside of single glazed windows is not preventable, and a build-up of condensation can cause mould and timber frames to absorb water and start to rot. You can repair your windows, but the problem will perpetuate, and a better option is to replace them with new windows.
8. Can an uninvited visitor get through your windows?
Old windows are notoriously easy to break into. Rotten or single glazed windows are easily breached, allowing burglars easy access to your home. Older double glazed windows can also present a security risk; despite having locking mechanisms, the panes were historically fitted from the outside so they can be easily "popped" out by removing the beading. Our replacement windows give you peace of mind as they are "Secured by Design" approved.
Tags: 8 ways to tell if you need replacement windows, new windows, replacement windows, window replacement