Is it a Bird? Is it a Plane? No, It is County Window's New Vans!
The County Windows team is pleased to be bringing our brand new vans to a road near you!
As we've expanded to offer some of the best double glazing products across Hampshire, Dorset, Wiltshire and Sussex, we needed to have a fleet that matched!
That's why we turned to Adams Morey Vans in Millbrook, Southampton, to get two new Fiat Vans for our fleet.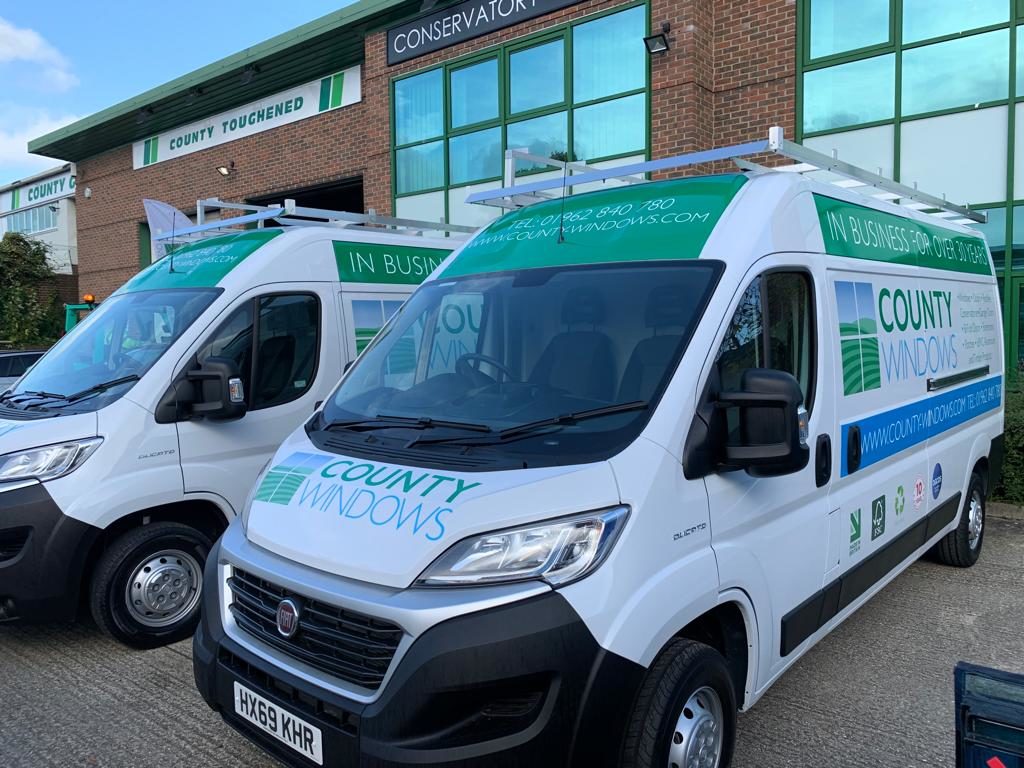 Peter Hall, managing director of County Windows, said: "We are delighted to be working with Adams Morey Vans who have supplied us with two new Fiat Ducato LH2 Tecnico vans with another two on order.
"Our installation fleet is growing as a result of increased orders. We are pleased with the service that we received from Adams Morey Vans.
"They have been attentive, helpful and have shown all of the qualities we seek from a supplier. I am sure that we will have a long-term relationship."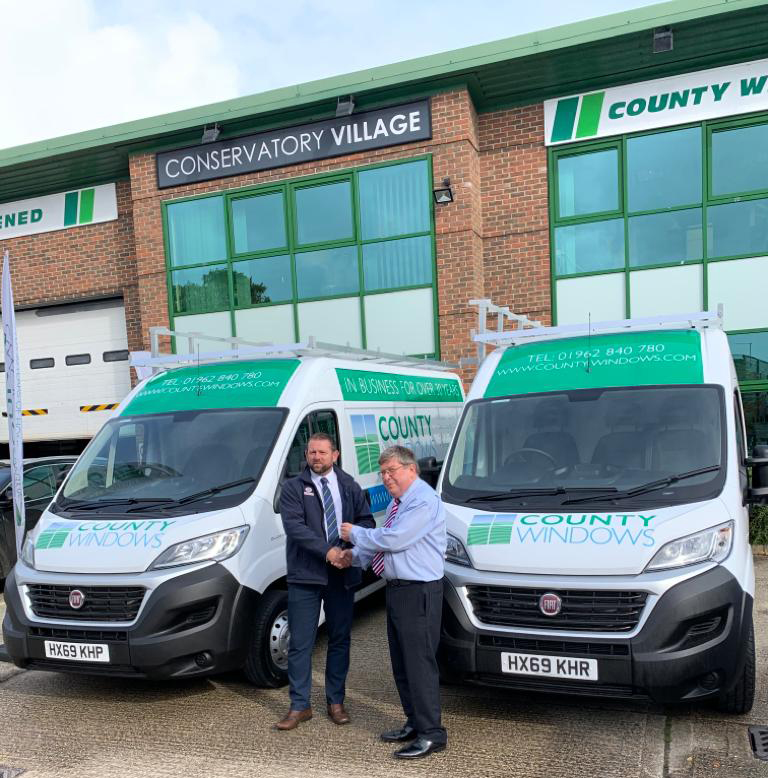 If you're looking to carry out a double glazing installation in your home, then don't hesitate to get in touch. You can call us on 01962 840 780 or you can fill out our online contact form.
If you would like to view our products face-to-face, we have two showrooms. One in Winchester and one in West Parley.