County Windows Team Surprise Customer
The County Windows installation team made a difference to one of our customer's lives in more ways than usual. Our team recently attended one job to fix a lock at our customer's home.
When our installer attended the White family home, they found the decking in the back garden was damp and rotten. For many years, the family had not been able to access the garden, in particular daughter Emily who requires wheelchair access.

Our team made the decision to upgrade the existing decking, installing our high-quality wooden profile that was cut to size and hand-painted as a surprise to daughter Emily. In doing so, the whole of the White family can once again make full use of their garden, just-in-time for the warmer summer sun.
The decking has already proved a success with the family, with many hours spent fighting for pride on the air hockey table that was positioned in the garden. We hope the family can continue to enjoy this high-quality decking and the garden for many years to come.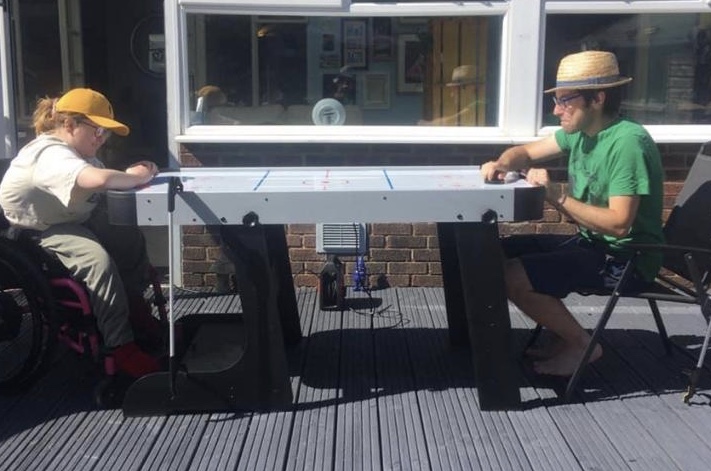 If you'd like to discuss a replacement lock in your home, then don't hesitate to get in touch. You can call our team on 01962 840 780 or fill out our online contact form and a member of our team will be back in touch.