How to Look After Your New Windows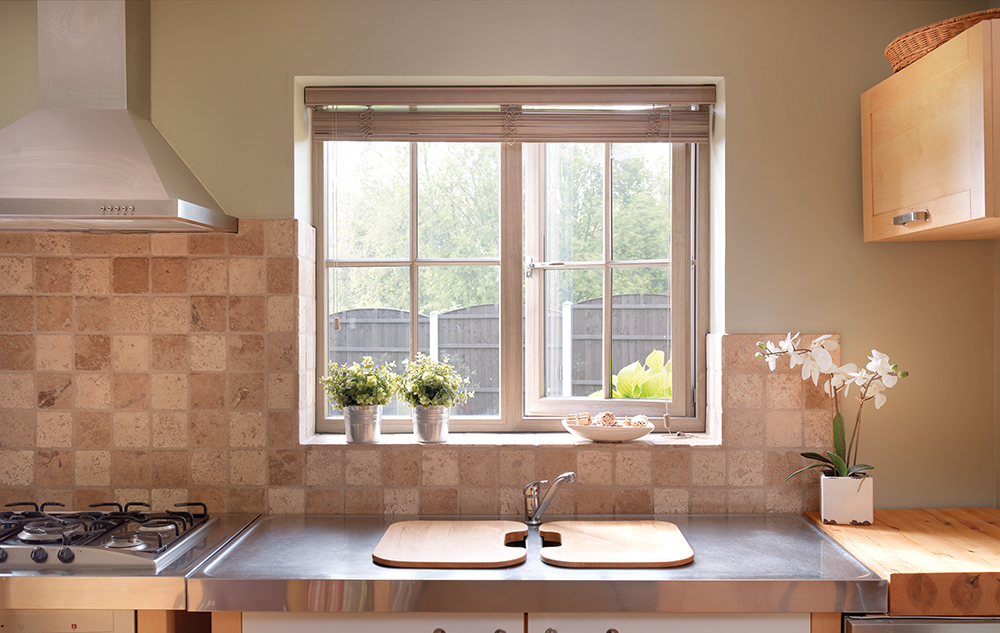 uPVC Window Maintenance
uPVC windows are straightforward to keep clean; the most important thing is how you clean them.
Remove your jewellery and never use anything abrasive to clean the uPVC. Abrasive materials will remove the shine, scratch the plastic or coatings on the frames, and damage the glass.
A soft cloth or squeegee with warm soapy water will clean your new windows. Occasionally you may need something a little more substantial, like a mild detergent for areas of high pollution.
For decorative glazings, such as leads, beads, bars, colour overlays and bevelled, you should clean the right into the edges and corners to keep the glass pristine and smear-free.
Dry your windows with a towel or even newspaper to remove any smears on the glass.
Timber Window Maintenance
Timber windows are made from specially selected wood as they are exposed to a variety of weather conditions. Developments in timber window finish have created products that minimise water retention and damp penetration. Micro-porous paints allow the wood to breathe; this helps the windows look good and remain in good condition long after their installation.
Timber windows should be rinsed with mild soapy water and wiped down with a clean and soft cloth at least twice a year. Timber should be left to dry naturally in the air.
Timber windows should be given an annual coat of microporous sealant to protect from the British weather.
Aluminium Window Maintenance
Aluminium windows are robust and will last decades without requiring repair. Despite their durability, they still require simple maintenance to keep them pristine.
Like with uPVC, it's best to remove any jewellery before cleaning your Aluminium windows and avoid using anything abrasive.
Warm soapy water will be sufficient to remove the dirt build-up and a squeegee to prevent streaks on the glass.
Locking Mechanisms and Hinges for all Windows
Homeowners should give window locks and hinges a spray of WD40 or a silicone-based product twice a year.  
If necessary, hinges may be loosened or tightened with a small screwdriver.
Warranty Support
A 10-year insurance-backed DGCOS warranty covers your new windows. If you need support with any of your windows, please complete the contact form including your contact number or call us to speak to one of our service engineers.
Tags: new window maintenance, new windows, taking care of windows, taking care of your new windows